Captain Michael Riley, USN
Commanding Officer

Captain Riley, a native of Phoenix, enlisted in the United States Navy in 1985. Earning a Naval Reserve Officer Training Corps scholarship, he graduated from the University of New Mexico in 1990 with a Bachelor of Arts degree in Political Science and his commission as an Ensign. His early sea assignments were aboard the guided-missile frigate USS INGRAHAM (FFG 61), the guided-missile destroyer USS JOHN S MCCAIN (DDG 56), and the cruiser USS LAKE CHAMPLAIN (CG 57). He commanded two mine countermeasures ships, the USS DEXTROUS (MCM 13) and USS CHAMPION (MCM 4). He also commanded the littoral combat ship, USS INDEPENDENCE (LCS 2).
Ashore, Captain Riley has served at the Naval Surface Warfare Center at Port Hueneme, California, and as the Flag Aide to the Chief of Naval Personnel in Washington, DC and at Commander, Strike Force Training Pacific, as the Surface Operations Officer and Sea Combat Syndicate Lead.
Captain Riley has served in Iraq as a strategist at the Headquarters for US Forces in Iraq, while concurrently serving as a Political-Military Liaison Officer at the US Embassy in Baghdad. He has also served in Afghanistan with the NATO Training Mission and the Combined Security Transition Command, at Kabul.
In July 2014, Captain Riley reported to Navy ROTC Unit, University of New Mexico where he serves as the Commanding Officer.
Captain Riley received a Master's Degree in International Relations and Strategy from the US Naval War College in 2003, and is a graduate of the Maritime Advanced Warfighting School, Engineering Duty Officer's School, and the National Defense University (Joint Forces Staff College).
Captain Riley holds Naval and Department of Defense subspecialties in Surface Ship Combat Systems, Strategy & Policy, Operational Planning, Acquisition, and Systems Engineering.
He's earned numerous personal awards and decorations for meritorious service and professional achievement. He is a veteran of 25 years of Naval service, having participated in campaigns, operations, and deployments to Iraq, Afghanistan, the Persian Gulf, the Horn of Africa, and the Western Pacific.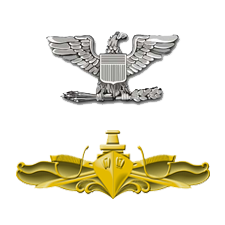 Contact
(505) 277-4610
rileym@unm.edu